Adam Haupt Finds Die Antwoord's Latest Music Video "Fatty Boom Boom" Problematic
Adam Haupt, author of Static: Race & Representation in Post-Apartheid Music, Media & Film, has written about Die Antwoord's latest music video "Fatty Boom Boom" in an article for The Guardian.
We previously published an excerpt from Static in which Haupt explores whether or not Die Antwoord can be seen as "blackface". In the following article, Haupt similarly finds their latest music video troubling and says that they are doing South Africa no favours with their resurrection of this racist tradition: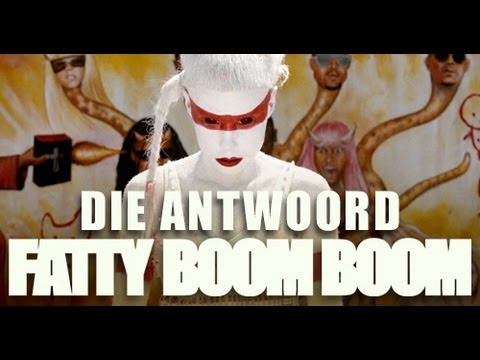 South Africa's Die Antwoord describe themselves as a zef rap rave crew. They went viral on social media platforms in 2010 and toured extensively in the US and Europe after signing a record deal with Interscope, owned by Universal. Now their latest video, Fatty Boom Boom, has sparked controversy for featuring one of them painted in blackface. But before looking at this new offering in detail, it's necessary to know about their past.

Die Antwoord are Ninja (Waddy Jones), Yo-Landi Vi$$er (Anri du Toit) and DJ Hi-Tek, who has been played by different people in their videos. They market themselves as leaders of zef counter-culture, a supposedly Afrikaans working-class movement. Interestingly, they link zef – which apparently just used to mean "common" or "kitsch", but now means "cool" – to 1980s white, working-class culture. In truth, however, Jones is neither working-class nor Afrikaans-speaking.
Book details